DRPS N95 Face Mask Protective Device - COVID19 Corona Virus & Work Hazards
DRPS N95 Face Mask Protective Device - COVID19 Corona Virus & Work Hazards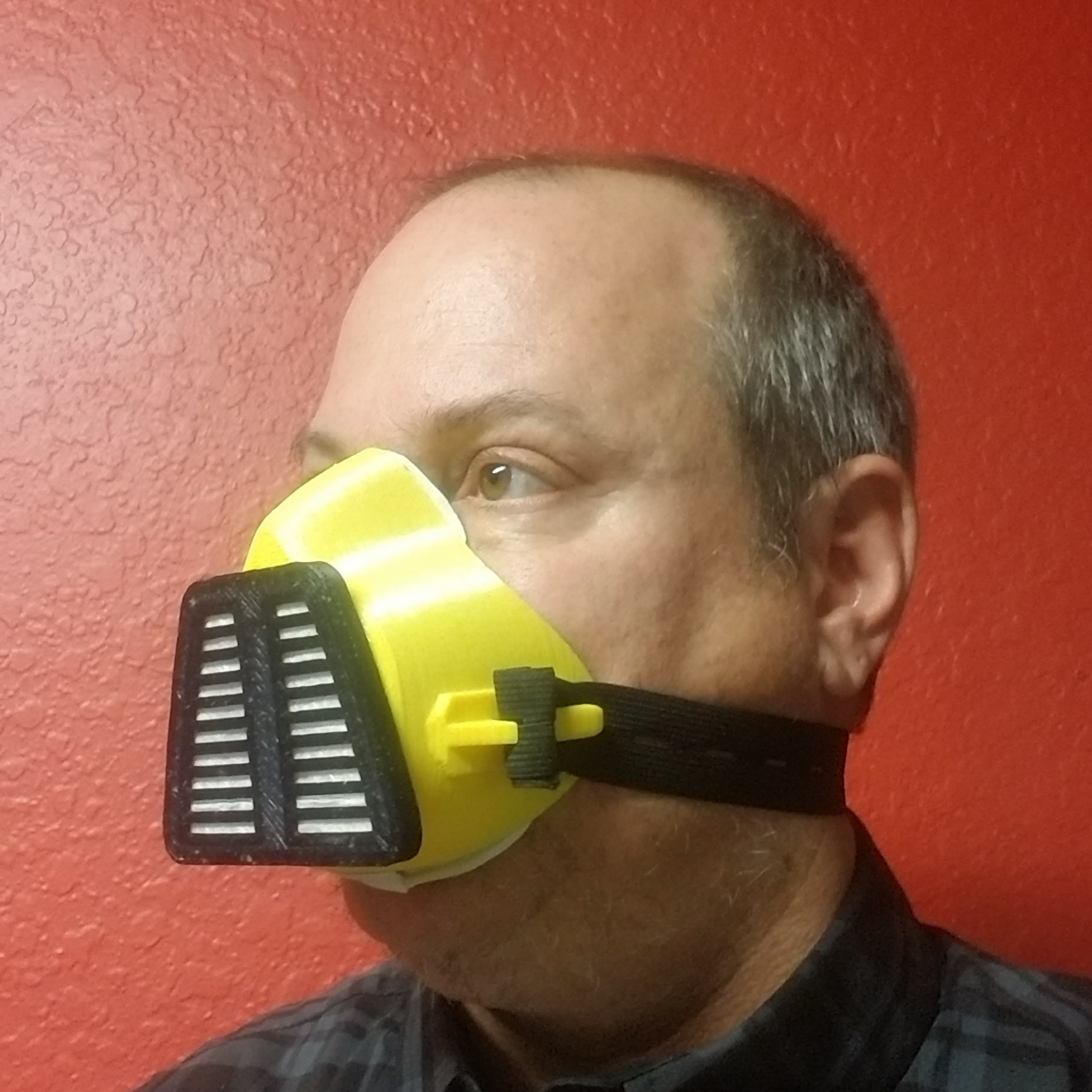 Reusable N95 Equivalent Face Mask
This is a N95 Equivalent Face Mask that is reusable.
THIS MASK IS NOT CERTIFIED

• The product has not been FDA cleared or approved
• The product has been authorized by FDA under an EUA for use by HCP as PPE to help prevent the spread of infection or illness in healthcare settings and by the general public to help slow the spread of the virus during the COVID-19 pandemic.
• This product is authorized only for the duration of the declaration that circumstances exist justifying the authorization of the emergency use of medical devices, including alternative products used as medical devices, during the COVID-19 outbreak, under section 564(b)(1) of the Act, 21 U.S.C. § 360bbb-3(b)(1) unless the authorization is terminated or revoked sooner.

- This is not a surgical mask

Manufactured in Orlando, Forida. Some Componets are 3D Printed. Quick assemby.
Comes with 3M 2800 Filtration level high quality filter
Designed with exclusive Filtrete Brand 3-in-1 technology from 3M to trap unwanted air particles while letting cleaner air flow through
Attracts and captures microscopic particles such as smoke, cough and sneeze debris, bacteria and viruses—and large particles, including lint, household dust and pollen
The Filter section can be opened and filter paper replaced when required
See Replacement Filters Refil Pack
Easy to assemble.
Comes with face sealing foam rubber seal to circulate air thru filter.
This device is not sterilized. Made of all new raw materials and Manufactured with respect.

Contact us for Multiple Quantity orders with shipping discounts
Please adivse of color: Yellow, Blue, Black, Tan, Pink
Ships via United States Post Office
Customer feedback
Reviews
There have been no reviews for this product.