Print On Foam Decor & Props
Print On Foam Decor & Props

Print on Foam Props
Welcome to the next level of 2D props!! Our Print on Foam Props are affordable, lightweight, and best of all, they are customizable. These units work great in place of 3D carved foam props. Use the Print on Foam Props for Window Displays, Parties, Room Decorations, Trade Show Displays and more!
What is a Print on Foam Prop?
Print on Foam Props are FLAT props that are manufactured with a FOAM SILHOUTTE BACKING that is then applied with a single or double sided VINLY PRINT. These units are NOT 3D. The units do however; provide the ILLUISON of being 3D with its foam silhouette backing, adding depth and shape to the prop.
PRINT ON FOAM PROPS TAKE UP TO 3-4 WEEKS MANUFACTURING
EXPEDITE MANUFACTURING MAY BE AVAILABLE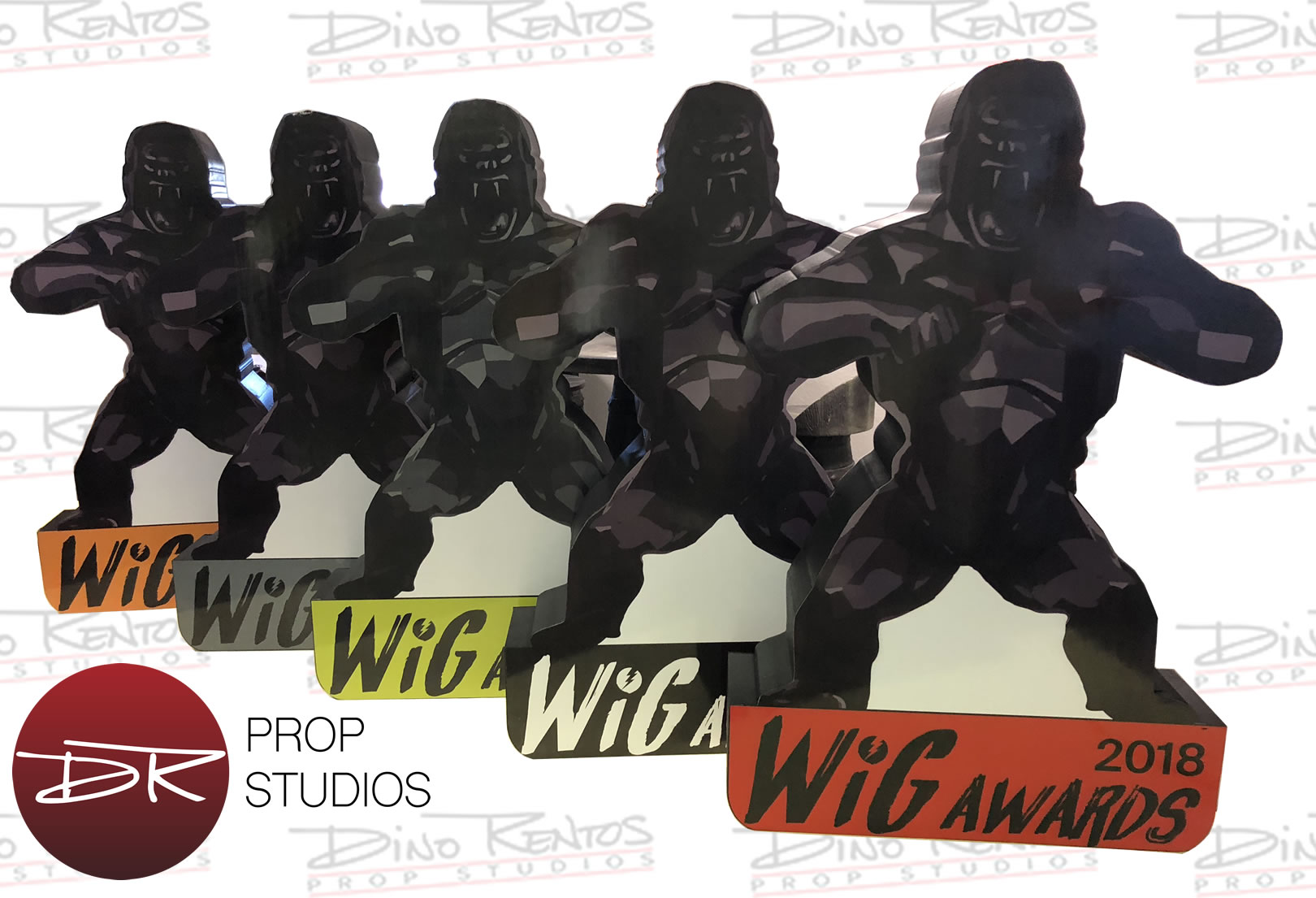 Custom Print on Foam Gorillas used for the 2018 Wig Awards
---
v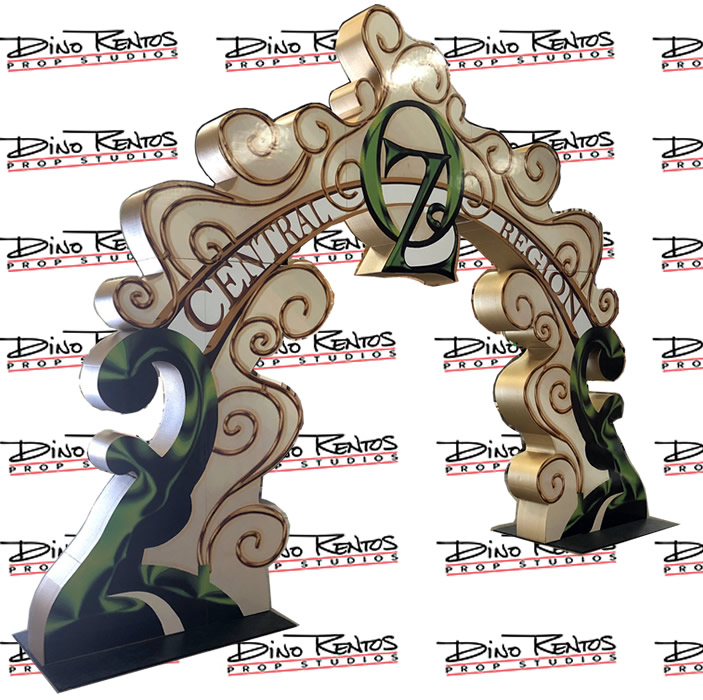 13 FT Tall Print on Foam Wizard of Oz Entrance
---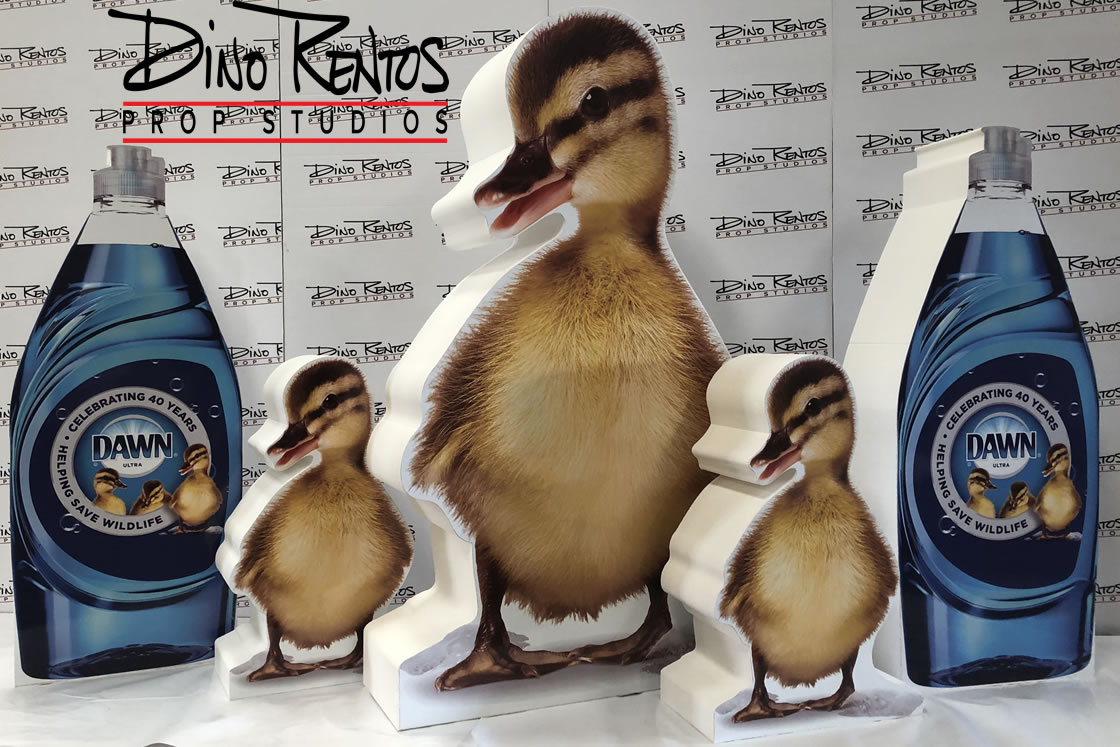 These oversized Print on Foam Ducks and Dawn Soap Props were used for Dawns' Celebraiton of 40 Years Helping Save Wildlife Event.
---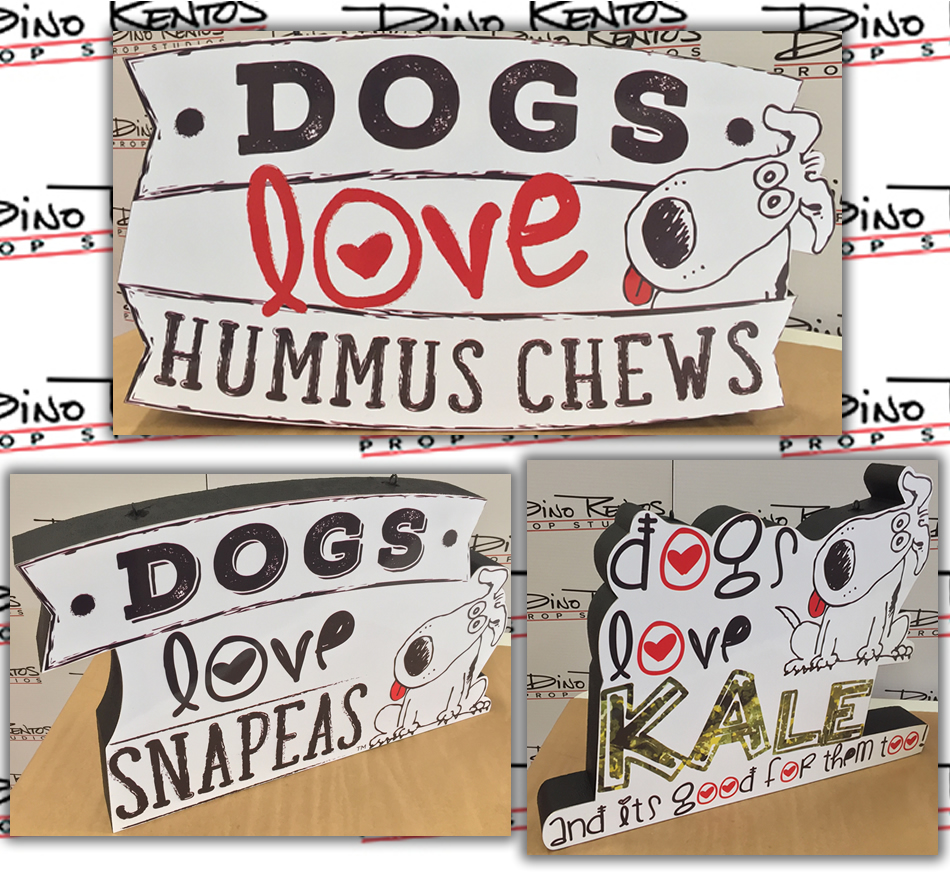 How cute are these Print on Foam Dog Food Signs! Great for hanging in retail or displaying for events.
---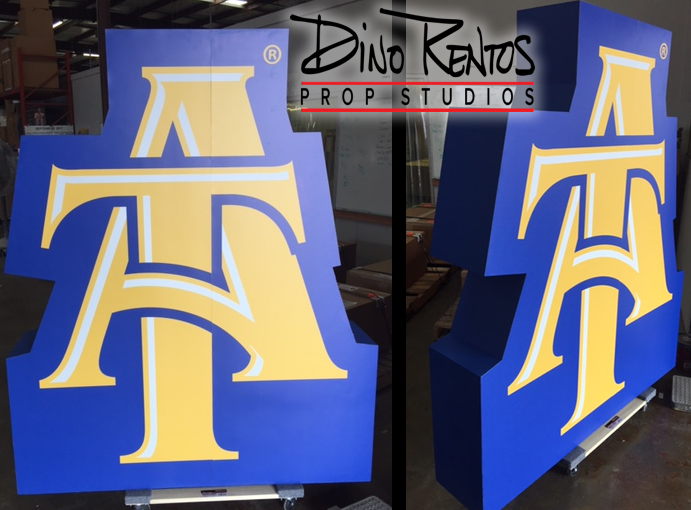 Custom Foam Print on Foam Logo manufactured for North Carolina A & T State University.
---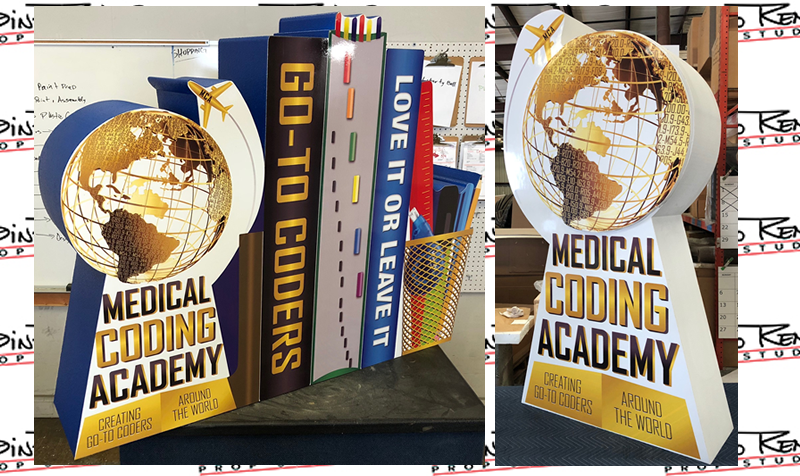 Print on Foam Bookend and Logo Props for Tradeshows and Conferences.
---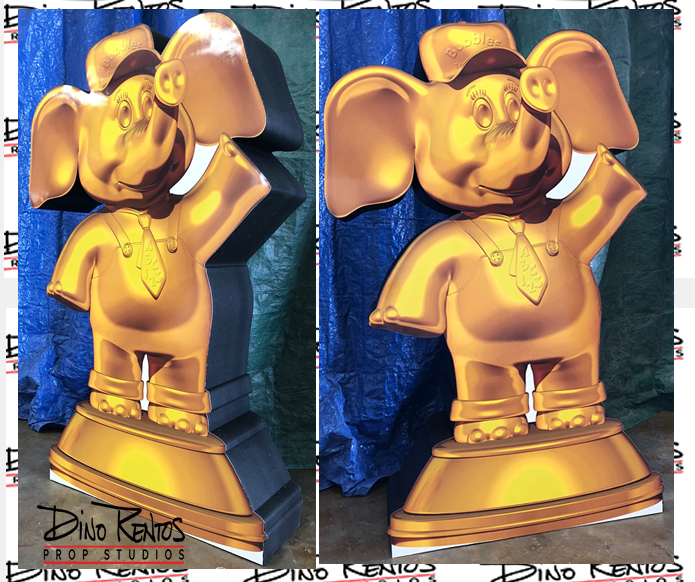 Custom Print on Foam Elephant
---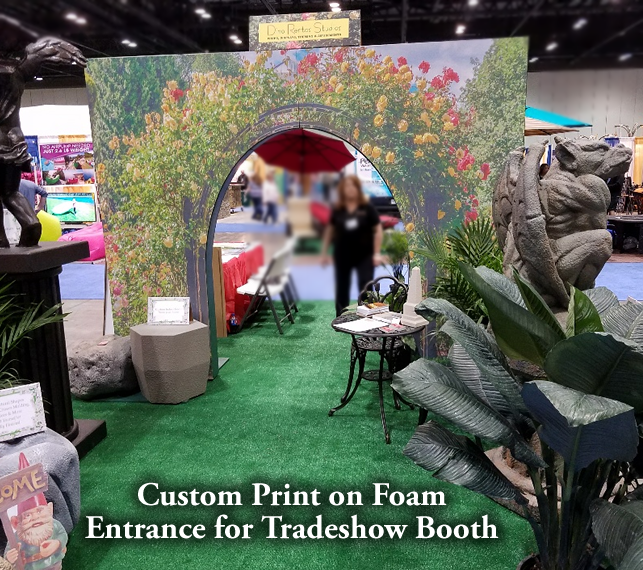 This Print on Foam Entrance Prop is a great option for Tradeshows and Events!
---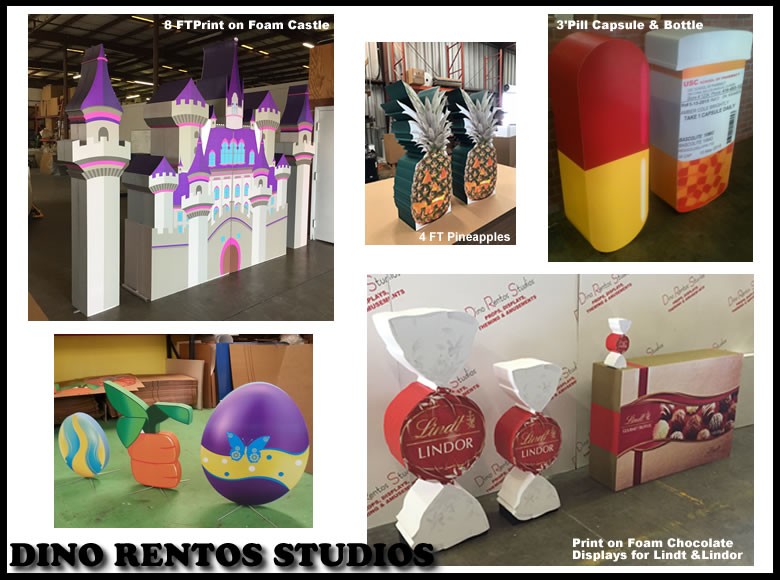 ---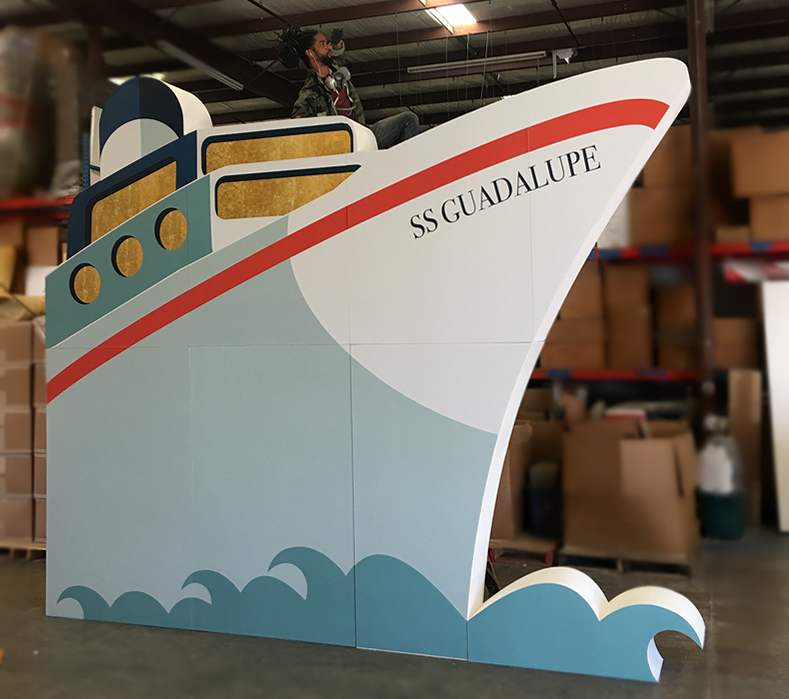 This Ship Print on Foam Prop was a great show stopping display for a corporate event.
---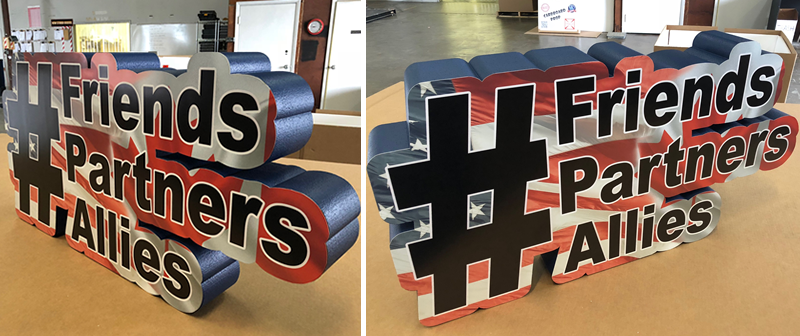 This Print on Foam Prop is great for "Selfies" at any party or event!
---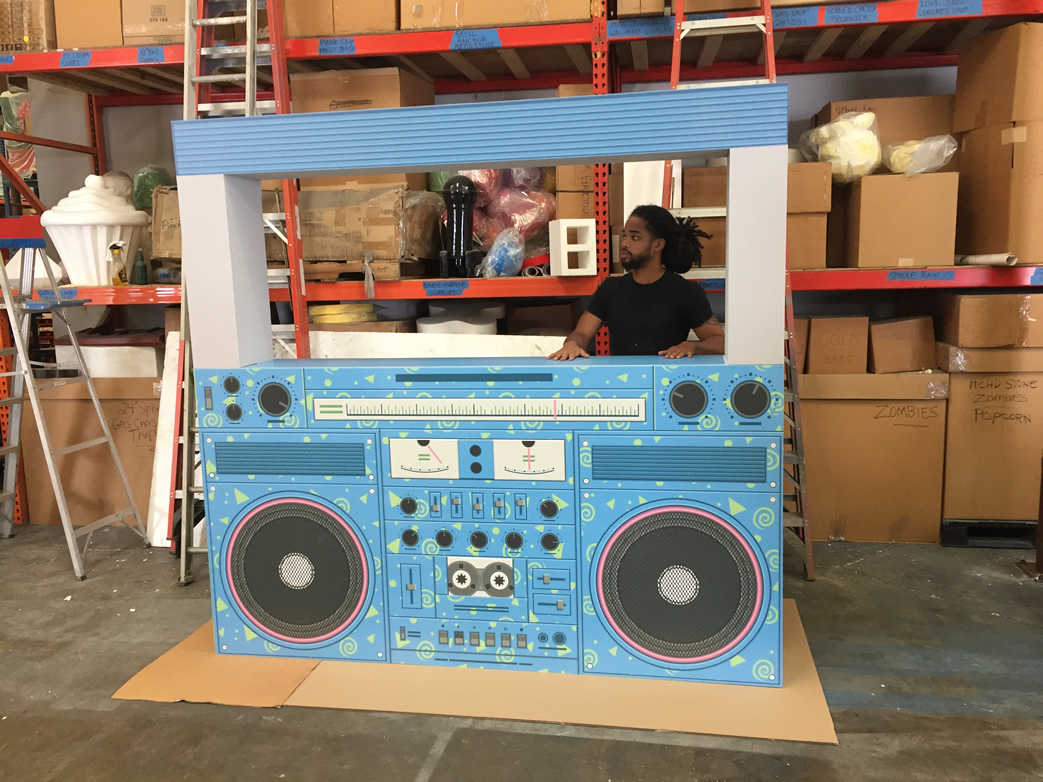 This Print on Foam Boom Box was used as a Drink Serving Station for a client's company party.
---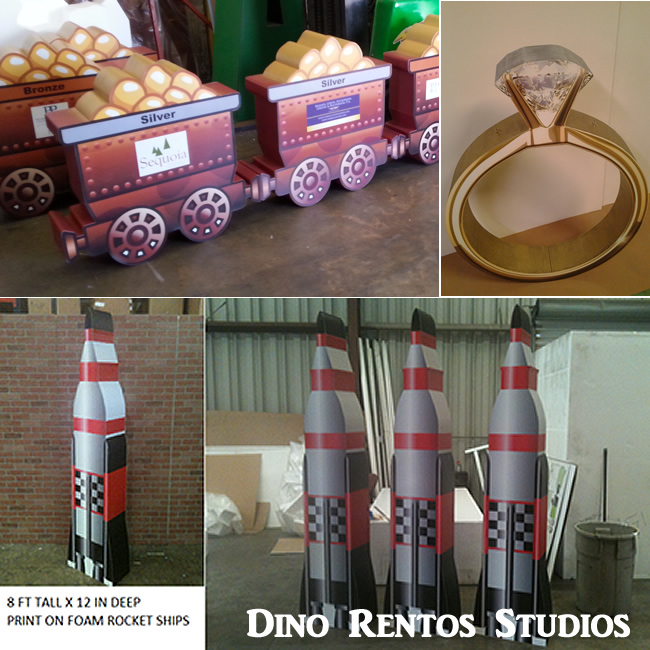 Provide us with your custom graphic or choose from our inventory of graphics.
---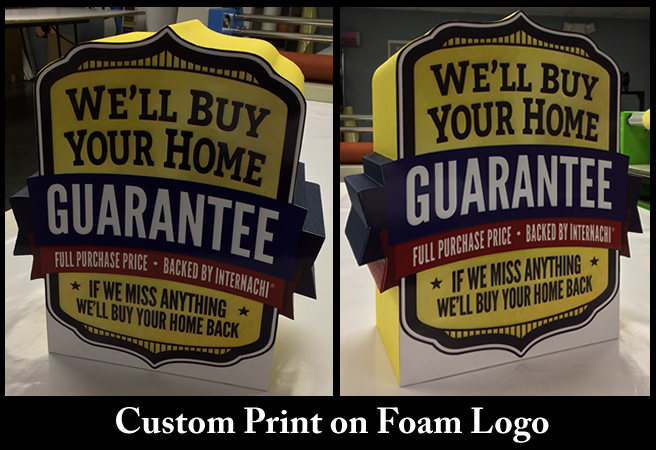 Custom Print on Foam Logo is a great cost effective alternative to a full 3d carved foam prop. Great for tradeshows, events, and even lobby displays!
Products
Custom Print on Foam Prop

SKU: DRS-Custom-Print-On-Foam

Contact Us for Current Pricing.

Contact us with your need and we will custom build it for you. 800-704-7089

Print on Foam Custom

SKU: SKUprintonfoamcus

Contact Us for Current Pricing.

Contact us with your need and we will custom build it for you. 800-704-7089

Select By Theme

Popular

Categories

Bestsellers

Authentication