Back In Time Clocktower Cardboard Cutout Standup Prop (8 FT)
Back In Time Clocktower Cardboard Cutout Standup Prop (8 FT)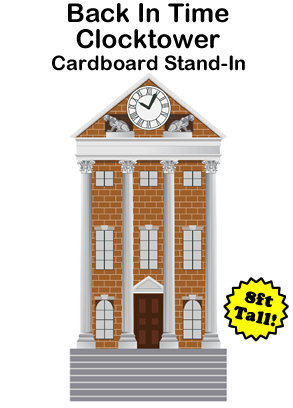 Back In Time Clocktower
Go back in time or forward to the future with this timeless Back In Time Clocktower Cardboard Cutout Standup Prop! This is perfect for your 80's or 50's themed or Movie themed event or party!
Pair it up with our Delorean Cutout for the ultimate in movie memory magic!
Back In Time Clocktower stands 8ft tall and measures 46" in width.
Customer feedback
Reviews
There have been no reviews for this product.