Rocketship Entrance Cardboard Cutout Prop
Rocketship Entrance Cardboard Cutout Prop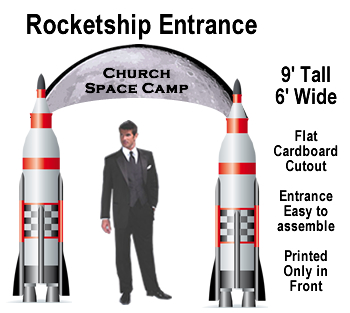 Rocketship Entrance Cardboard Cutout Prop
The perfect Space and Scifi Entrance.
Take pictures or put at the entrance of your space themed event.
Approximately 9 feet tall and 6 feet wide.
Assembles in under an hour.
Entrance is printed only on the front and is a flat cardboard cutout.
Comes with Custom Wording.
Customer feedback
Reviews
There have been no reviews for this product.